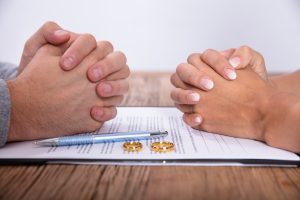 Finding a trustworthy attorney should be as easy as possible – Pamela Bacharach is the partner for you. See why she's been regarded as the most reliable of divorce lawyers in New London County by calling her today. She will be your voice at every meeting, deposition, and court appearance, she is backed by a powerful team, and she is ready to fight for you.
As a client you have many needs and questions: what should you expect? What are you entitled to? As your attorney, Bacharach will help you understand what the courts consider when dividing assets, such as length of marriage, causes for the breakdown in marriage, the age, health, occupation, source(s) of income, vocational skills, and future employability. She'll also help you figure out the details of what will factor into alimony, such as the length of the marriage, the difference in income of the parties, the education of the parties, health, and station of the parties, the employability of the parties and other sources of income.
More About Pamela
Pamela is more than just your attorney – she's a sympathetic advocate. A prior single mother herself with two young children, she understands the stresses and concerns involved in this emotional time. No matter what you run into during this trying time, from issues of custody to child support, visitation, alimony, property division, restraining orders, as well as post judgment modifications, Pamela has the tools to help.
Pamela believes that in times like these, "You need someone to set things right." Her experience in helping families amicably, properly, and legally separate makes her the ideal "someone" you need to finalize your divorce proceedings. Her mission is to give clients in New London County solace and understanding as to what to expect going forward in their new chapter of life.
New prospective clients looking for divorce lawyers in New London County can reach her by filling the form below. We hope to hear from you soon.
Proudly serving: Norwich, Waterford, Groton, Montville, Oakdale, Palmertown, Uncasville, Sprague