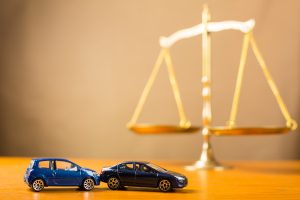 Attorney Bacharach is always willing to work with your insurance company to get you the compensation you're entitled to from accidents & injuries, but when insurance companies are unwilling to treat you fairly, she's also willing to litigate your case in court. She also understands you are facing serious hurdles meeting the day-to-day financial challenges being out of work causes, and she can help you get financial relief.
About Accidents & Injuries
Auto Accidents
When you are injured in a car collision, you need a major injuries lawyer who is accessible and is concerned about your overall recovery. Recovering from your injuries is only the first step; you also need to recover financially from the high costs associated with being out of work and receiving medical care. Attorney Pamela Bacharach is here to help clients overcome these challenges, aggressively, persistently and effectively.
Experience, Accessible, and Focused
Victims of car collisions need an attorney who has experience dealing with a whole range of issues. This is more than a legal issue; you probably need help with locating the right doctor to deal with your physical problems. You may also need to work with someone who can deal with your injuries' mental strain and inability to function as you did before the accident. Attorney Bacharach is committed to understanding your physical, mental, and financial status prior to an accident and working with you to develop a plan to get back to that status after an accident. You are a whole person; the consequences of an accident are serious, and there is more to recovery than just mending from your injuries, and Pamela understands all of that. These are some of the reasons why clients find Attorney Bacharach is focused on them; every accident victim has unique needs, and she is an attorney who ensures each client's experience is customized to meet their needs.
Personal Injury Claims
Under our legal system, a personal injury victim has the right to the highest level of committed representation. We help people find legal representation and get proper compensation for persons impacted by acts of negligence. Injuries that occur behind the wheel of a moving vehicles are among the most common personal injury claims.
What To Do If You Suffer an Injury?
If you or a loved one have suffered an Injury you may be entitled to monetary compensation from the person or company whose negligent conduct caused the injury. If this happens to you, you should document everything including any medical visits, time missed from work, and insurance company conversations. Where possible, get all communications in writing.
When you need to work with a major injury lawyer after an auto accident and want to work with an attorney with over 3 decades of experience, who will deliver on their promises, contact the Bacharach Law Firm, LLC, at 860-423-0083, for a one-on-one consultation today. Attorney Bacharach can help you map out a plan for the best way forward and help you get on the road to recovery physically, mentally, and financially.
Bacharach Law Firm, LLC, also help people who have been victims of an accident or malpractice and are injured. We are experienced in the areas of automobile and motorcycle accidents, medical malpractice, defective products, wrongful death, slip and fall, and dog bite injuries. Being injured through the fault of another entitles you to compensation in the form of monetary damages. Attorney Bacharach understands how insurance companies operate as she began her career in the area of insurance defense. Thereafter she started working as plaintiffs' counsel, where her litigation experience and tenacity enable her to obtain successful results on behalf of her clients. If you or a loved one have a severe and legitimate injury caused by another's negligence, and do not know which way to turn for help, contact the Bacharach Law Firm, LLC.
Pamela handles the tough personal injury cases — those where people have incurred major injuries due to the negligence of another individual, business or organization. From wrongful death and severe compound fractures to TBI injuries and serious neck and back injuries, she has a wide range of experience. She has successfully handled serious vehicular injuries, dog bite injuries, product liability, slip and falls, and more.
Pamela exceeds client expectations both in and out of court. She uses her exceptional negotiation skills to achieve a fair settlement from insurance adjusters and insurance company attorneys. If the responsible party is not willing to offer a just award, she's the attorney who's willing to fight for you in court. Each case is meticulously prepared for trial, and she is a strong presence in the courtroom. Plus, she implements her strong relationships with local physicians to support medical evidence of injuries. Pamela is an experienced litigator, who is aggressive, persistent and effective.
For more information about consultation for accidents & injuries, use this form to reach out to our team today and our staff will get back to you as soon as we can.