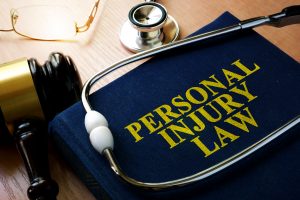 Personal injuries can range from minor to life-altering, but in a situation where someone dies in an accident or due to someone else's negligence, on the job, those left behind face one of life's most difficult situations. The sudden loss of someone you love changes you and your family for good, and sometimes you need a little help to pick up the pieces. Attorney Pamela S. Bacharach has decades of experience helping clients in Eastern Connecticut experiencing the aftermath of an injury or wrongful death in the context of workers compensation. She is ready to help you understand your rights to get the compensation you deserve, by being aggressive, persistent and effective.
Personal Injury
When it comes to major injuries caused by another individual or business's negligence, you need an experienced attorney like Pamela S. Bacharach. For over 32 years, Pamela has been successfully representing clients in Eastern Connecticut and their families who have been seriously injured due to another party's negligence. She is a major injuries lawyer who is client-focused and perceives her clients as a whole. She assesses how her clients were before the injury and where they want to be after the injury. Her strategy is to map out a plan to help clients achieve their goals of health and recovery. This includes physical, mental, and financial health. When needed, she helps clients get financial relief. Pamela is a personal injury attorney who delivers.
Practice Areas and Types of Major Injuries
Pamela's practice areas for clients in Eastern Connecticut include a wide range of litigation, such as personal injury, insurance coverage disputes, and general litigation including probate disputes, partition actions, timber trespass and boundary disputes. She has successfully handled many types of serious injury cases, such as vehicular and motorcycle collisions, dog bites, and slip and falls. Abdominal trauma, internal bleeding, traumatic brain injury, spinal cord injury, and compound fractures are common types of major injuries resulting from a car wreck. Serious dog bite injuries include facial wounds, fractures, and psychological injury. Some people suffer from post-traumatic stress after incurring a dog bite. Serious injuries due to a slip and fall include compound fractures, back injuries, facial trauma, and head injuries. There may also be a loss in function and high future medical costs for rehabilitation with a serious injury.
The Process: From Lawsuit to Settlement
Pamela works closely with her clients in Eastern Connecticut from filing a personal injury lawsuit to achieving a fair settlement or going to trial if needed. Often, personal injury cases are settled prior to trial. Pamela uses her polished negotiation skills with insurance company representatives and its in-house counsel to reach a fair and reasonable settlement. And if the insurance company refuses to make an acceptable offer, she is willing to take your case to trial. She is a powerful litigation attorney in the courtroom and knows how to substantiate and prove your injuries. So, if you have been seriously injured due to the negligence of another party, turn to Attorney Bacharach for legal advice and representation. Call her office today to schedule an appointment at (860) 423-0083.