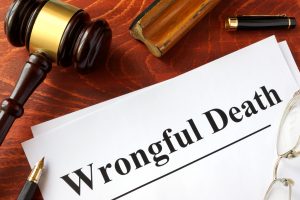 What Constitutes Wrongful Death?
In the state of Connecticut, wrongful death refers to situations when someone dies due to the fault of another person, business, or other entity. In most wrongful death cases, the death occurs due to negligence or misconduct. Wrongful death cases can be brought to court by the surviving family members of the individual who was killed, for monetary loss as a result of the death. When someone you love is killed at the hand of another, your life changes in an instant. Pamela is here to ensure that you are thinking about the long-term financial impact of your loss in addition to the immediate emotional pain. With a client-centric focus, Pamela will work hard to ensure clients' needs are met and given the compensation they deserve. If that means she needs to take your case to trial to ensure you are fully compensated, she will, and she will use her vast legal experience to tirelessly fight for you.
Pamela is known for being an accessible attorney who considers all the factors that impact her clients, including financial stability, emotional and mental health, and long-term needs and goals. She is passionate about meeting her clients' needs to get them where they need to be after a catastrophic loss. If you are reeling from a wrongful death, contact Pamela for assistance, to schedule a free one-on-one consultation today, by calling (860) 423-0083.