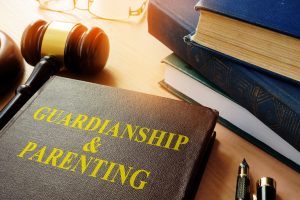 We are happy to help clients battle custody disputes in Eastern Connecticut. Making the ideal arrangements for the care, custody, support, and control of minor children is a priority for the family court and Pamela S. Bacharach. Child custody is a critical aspect of the family law process, but it is also sensitive. The most important issue in the realm of family is the best interest of a child. Every decision made in this process will have a significant impact on your children and your parenting role.
The context of the divorce case, as well as non-dissolution matters (where the parents of the child may never have been married), must be factored into making child custody determinations and parenting time plans. In some cases, child custody determinations can also be made on an emergent basis, such as in connection with domestic violence and restraining orders, or emergency custody applications. In all cases, legal custody (the right to make significant decisions regarding health, education, and welfare of the child), and physical custody (a parenting plan to determine when a child is with each parent), must be determined.
How do I determine child support?
The state of Connecticut utilizes a set of guidelines, and worksheet. Basically, each parent is responsible for the same percentage of child support as the percentage that parent contributes to the family unit's net financial value. The first step is for each parent to complete a financial affidavit worksheet which can be found on the Connecticut Judicial branch website.
How is child custody determined?
In reaching a decision  for custody disputes in Eastern Connecticut, the court will consider the following factors: the needs of the child; each parent's ability to understand the needs of the child; the child's preference and information obtained from the child (depending on the age of the child); each parent's preference; the child's past and current relationship with each parent; each parent's willingness to encourage a relationship between the child and the other
About Custody Disputes in Eastern CT
At Bacharach Law Firm, LLC, we provide well-reasoned legal guidance in the pursuit of your goals and objectives. We pride ourselves on our personal, proactive approach to being your advocate. Attorney Pamela S. Bacharach will personally handle your matter. The lawyer you meet with in our office is the very same person who will devise and execute your strategy. She will be your voice at every meeting, deposition, and court appearance, and she is backed by a powerful team and she is ready to fight for you. Pamela will advise you of your options regarding child custody arrangements that serve your children's best interests. She will effectively and diligently work towards your desired outcomes with your children's needs and interests a priority.