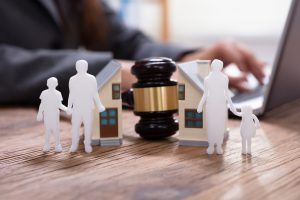 Serving her neighbors for years, Pamela Bacharach wants to be your choice in divorce lawyers in Plainfield CT. Divorce proceedings are difficult enough with the paperwork, rough conversations, and long days of back and forth discussions. However, it doesn't have to be so arduous with Bacharach's help. She is backed by a powerful team ready to fight for you, and will be your voice at every meeting, deposition, and court appearance.
How She Will Help
She's Adept in All Aspects
She wants to know your situation. Pamela is adept at assisting clients who seek divorce in Eastern Connecticut in all aspects of separation. These can range from the simplest cases to the extremely complex matters involving custody, child support, visitation, alimony, property division, restraining orders, and post-judgment modifications. 
Her Experience Breeds Sympathy
Pamela is a prior single mother of two young children, and has traveled the same road as many of the hundreds of clients she has successfully represented over the past 32 years. She knows the stresses and concerns involved in this emotional time.
Attention to Detail
The state of Connecticut has no set formulas for the division of property. All assets, be it a gift, inheritance, or income from employment, can be considered a marital asset. Connecticut is considered an equitable distribution state, meaning the marital assets are divided in a manner which the courts determine is equitable to the parties. 
Factors the courts consider when dividing assets are:
Length of marriage

Causes for the breakdown in marriage

Age

Health

Occupation

Source(s) of income

Vocational skills

Future employability
If you are someone who needs more information about consultation involving divorce lawyers in Plainfield CT, call on Pamela today to learn the options you have and what the decision will mean for you and your family going forward.