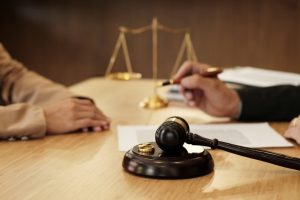 If your marriage has reached the point of irreconcilability, and you are now searching for divorce lawyers in Montville, CT, try giving a call to the Bacharach Law Firm in Willimantic. Pamela Bacharach is a long established attorney in the state of Connecticut, and she has helped clients going through divorces for over three decades. She's seen a lot over the years both in a larger firm and in her own practice, and she has the background and experience in divorce cases to help you get through this and move on.
Why You Need An Experienced Montville Area Divorce Lawyer
There are a number of things you should know about the state of Connecticut's divorce laws before you go through with a divorce. First, there isn't any specific statute regarding property division, except that anything you've acquired as a married couple is considered a marital asset. This goes for gifts, inheritances, and employment income. When dividing assets in a divorce, the court makes decisions based on what it believes to be fair to both parties. Factors include the length of the marriage, the reasons for its breakup, and other considerations.
You should also be aware that when it comes to child support, the state also doesn't have a specific formula for decisions. Courts decide on payments again based on how long the marriage was, the difference in income for your and your spouse, and both parties' employment level and sources of income. Based on all of these factors, the courts makes a decision on whether alimony will be paid and how much.
Similarly, when it comes to other factors of a divorce such as child custody and visitation, restraining orders and more, the courts decide on outcomes based on individual situations.
In your divorce, you need an attorney with experience and knowledge of statutes…and who knows what courts will expect and tactics the other side might try. Pamela Bacharach will be there for you and represent you in every meeting, deposition and court appearance, and she and her team will be in your corner fighting hard to represent your interests and achieve the best possible outcome for you.
Experience matters when choosing a divorce attorney…let Pamela Bacharach be your choice of divorce lawyers in Montville. Reach out to us today for a consultation, and let us help you get through this and on to the next chapter of your life!