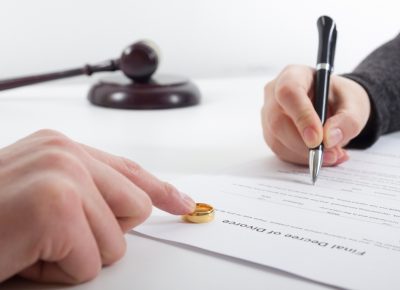 If you're exhausted from settling for a marriage that's not working, but the idea of finding and choosing a divorce lawyer in Sprague, CT is too daunting, you're in the right place. Things are better now: you've found Pamela Bacharach, a divorced mom and family attorney who's been in your place and has put clients' interests first for 30 years. Your fresh start starts with Pamela.
Navigate Your Divorce with a Lawyer Who's Been There.

Well, here you are, where divorce is more than a word. Instead of something that happens to other people, it's your new reality. You need an experienced Sprague area divorce lawyer with trustworthy, on-point information to guide you through the oncoming unknown.
If you're like Pamela before her divorce, there are probably a lot of questions keeping you up at night:
How does Connecticut divide property?
What's considered a marital asset?
Who pays alimony, and how will the court decide the amount?
Will your job skills, health, and age (or your kids' ages) factor into the settlement?
Guess what? There aren't any concrete answers. Of course, there's consistency, but the courts decide many issues case-by-case. For example, Connecticut divorce laws regarding alimony and child support require similar consideration, but they don't mandate specific results. Decisions are left primarily to the judges.
The courts consider multiple factors like years married, reasons for the divorce, and financial assets, including inheritances. Surprised? Confused? Overwhelmed?  Who wouldn't be in such a complicated and unfamiliar situation?
Contacting Pamela is your first step to managing these nuanced laws confidently and calmly. Let her navigate the courts and translate the legalese, so you have the energy to care for yourself and, if applicable, your kids.
Having been where you are, Pamela knows, "You need someone to set things right." She's dedicated to helping Sprague couples and families separate legally and respectfully, with a reassuring future ahead.
Pamela is Ready to be Your Divorce Lawyer in Sprague, CT
Don't gamble with that reassuring future. Make Pamela Bacharach your divorce lawyer in Sprague, CT.  Share your contact information on the form below, and start writing your next chapter today. Life changes are hard, but you can do this.