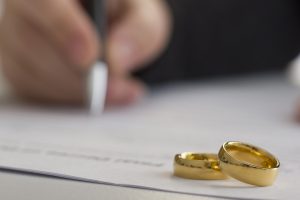 If you know someone who's been through a divorce, or if you've spoken with family law experts, they've probably told you about the importance of experience in a divorce attorney. An experienced divorce attorney can help you prepare your case, understands what judges expect, and knows how the state laws work. Pamela Bacharach is that attorney…she has been representing clients in Connecticut for over 30 years, and she's your proven choice among divorce lawyers in Waterford, Connecticut.
Pamela Bacharach isn't just an attorney with years of experience handling divorce cases. She's been through the whole divorce process herself, and she is a divorced former single mother of two. She understands what you're going through, your concerns about your children and your finances, and the uncertainty of moving forward. She's been there, and she is here to help you get through this difficult part of your life and move on.
Pamela listens to her clients and their side of the story. She will represent you in every court appearance, deposition and meeting. She has the know how and background to represent you in all of your divorce matters, including child custody and visitation, alimony, restraining orders and domestic abuse matters. In her 30 years of representing divorce clients, Pamela has learned a great deal about what courts expect, how Connecticut divorce statutes work, what the other side is likely to try and how to prepare for it.
Get Started With Your Waterford Area Divorce Lawyer Today.
If you feel it's time to move on and your marriage is irreconcilable, take the first step in the next chapter of your life. Reach out to Pamela Bacharach for your initial consultation today, and take advantage of her experience and knowledge. She is the answer to your search for divorce lawyers in Waterford – let her represent you and your interests, and fight for what is rightfully yours!