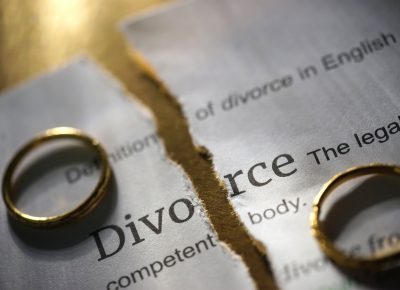 Pamela Bacharach stands out among divorce lawyers in Preston, CT. Why? Because she's not just an attorney; she's walked in your shoes. As a former single mother of two, she thoroughly understands the thoughts, feelings, and fears you're navigating. Your concerns about your children, a financial future, and what comes next once worried her, too.  When you choose Bacharach Law, you're hiring an ally who genuinely knows and wants the best for you.
Additionally, understanding the intricacies of family law in Connecticut is crucial for a smooth divorce process. Every decision point, from custody arrangements to asset division, is complex. Staying informed helps you make empowered decisions, and Pamela is here to guide you every step of the way.
Starting your divorce is scary.
Getting caught off guard is worse.
Call Pamela now: (860) 423-0083
YOU: I want a really smart, experienced divorce attorney.
If you want a sharp, attentive, and skilled divorce lawyer in Preston, CT, hire Pamela Bacharach.
After graduating from American University in 1985 and Suffolk University Law School in 1988, she passed the Connecticut, Massachusetts, and Washington DC bar exams.
Pamela's credentials go beyond just practicing law. As a founding member of the Connecticut Trial Lawyers Association Women's Law Caucus, she champions women's legal rights and perspectives, ensuring a balanced approach to your divorce case.
She's presented multiple Connecticut Trial Lawyers Association-sponsored seminars for lawyers and staff on various topics – a testament to her depth and breadth of expertise. With years of dedication to the Connecticut Bar Association and her current position on its House of Delegates, Pamela demonstrates a commitment to the highest standards of the legal profession.
YOU: I'm ready to tell a lawyer my side of things.
Finding the right path forward is crucial when it feels like there's no turning back in your marriage. Pamela Bacharach gets it – both personally and professionally. She'll help you navigate this new chapter, making sure you hold onto what matters most.
Pamela's got your back. She'll sit with you, listen, and craft a mutually agreeable strategy. She'll be by your side in court, during meetings, and whenever you need a strong voice. Her knowledge about and experience handling alimony, child custody, safety concerns, and any changes that might come up after the court's decision, she knows state laws, what judges typically expect, and how to defend against the other side.
YOU: I think I need a restraining order.
You might, especially if you're in the middle of the crushing stress and fear caused by an abusive spouse or ex-spouse.  If that's happening, you must seek legal protection with an experienced attorney recognized for their integrity and tenacity.
Call Your Experienced Preston Area Divorce Lawyer Today.
You deserve to thoroughly understand your legal options and the consequences of those decisions affecting your future. So, if you need, or someone you care about is looking for divorce lawyers in Preston, CT, or the broader eastern Connecticut area, contact Bacharach Law now.