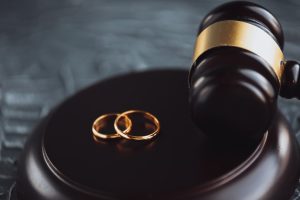 As the most compassionate of divorce lawyers in Putnam, CT, Pamela Bacharach believes you need someone to set things right – and she wants to be the one. In what can be a difficult time, Bacharach wants to be the shoulder you can lean on and the lion to defend you. Find out how and why below.
About Pamela Bacharach
For 32 years, Pamela has represented hundreds of clients. Bacharach is also familiar with their unique experiences, as she too has gone down the same road. Her experince has allowed her to bring a sense of empathy and compassion to her clients in a tough time, while keeping fierce and headstrong in the courtroom. For more information on Bacharach, click here for an in-depth look at her profile.
Admission
Connecticut, Massachusetts, and Washington DC.
Education
American University, B.S. 1985
Suffolk University Law School J.D. 1988
Accolades
Pamela is a founding member of the Connecticut Trial Lawyers' Association Women's Law Caucus,
She is active in the Connecticut Trial Lawyers' Association
She has lectured at Connecticut Trial Lawyers Association seminars
She is an active member of the Connecticut Bar Association
She holds a seat in the House of Delegates for the Connecticut Bar Association.
Services of Divorce Lawyers in Putnam CT
The state of Connecticut has no set formulas for the division of property. All assets, whether a gift, inheritance, or income from employment, are considered a marital asset.

Connecticut is considered an equitable distribution state. This means the marital assets are divided in a manner which the courts determine is equitable to the parties.

The factors the courts consider when the court divides assets, are length of marriage, the causes for the breakdown in marriage, the age, health, occupation, source(s) of income, vocational skills, and future employability.
If you are someone who needs more information about consultation involving divorce in Putnam, call on Pamela today and learn the options you have. Fill out the form below and get started on your journey to peace of mind.