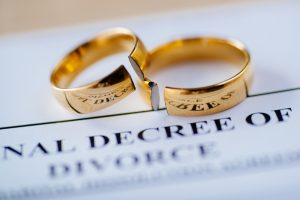 If you have decided that your marriage is past any point of possible reconciliation, and you have no choice but to move on, it's time to call an attorney…one with the experience and knowledge of divorce law in Connecticut to help you. Pamela Bacharach is that attorney…she's the answer to your search for divorce lawyers in Windsor, CT. Pamela's office is located a short distance away in Willimantic, and she has been serving divorce clients in the region for over 30 years.
Anyone who has been through a divorce can tell you how difficult and stressful the entire experience is. You will have to decide through litigation how to divide marital assets and property, and be involved in emotional battles over child custody, visitation, alimony and more.
As a divorce former single mother of two herself, Pamela has been there, and she knows what you're going through. She will be there to listen to your story with compassion, and she will prepare your case and zealously represent your interests in every court appearance, deposition and meeting.
Pamela can represent your side in all divorce matters…alimony, division of property, child custody payments, child support, visitation rights, even restraining orders. She can also be there with you in post-judgement modifications. Pamela will personally meet with you to discuss your situation…the divorce lawyer you meet in the office is the same lawyer that will build your case.
Pamela Bacharach and her team have spent years representing Connecticut residents in divorce matters, and she has been doing it in her own private practice for over a decade. She has a solid understanding of what judges expect, what divorce laws in Connecticut dictate, and how to anticipate what the other side will do and prepare for it. Experience is vital for a divorce attorney, and Pamela brings both her law experience and personal experience to every case.
Contact Your Windsor Divorce Lawyer Today.
It's time for you to get past this challenging time in your life and move forward. Let Pamela Bacharach be your choice among divorce lawyers in Windsor. She and her staff of professionals are ready to represent your case, and to fight for what is rightfully yours. Use our online form to request a consultation today!