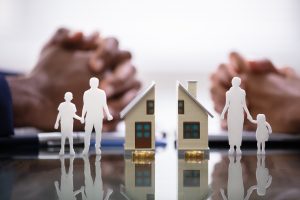 Going through a divorce is never simple. By contacting one of the most reliable divorce lawyers in Willimantic CT, Pamela Bacharach, you can alleviate the stress that comes with the process. Bacharach has become a staple to the community as the trusted advocate for those who are separating.
Divorce proceedings can be tricky, with both parties hoping to get their version of a fair outcome. With both people bent on getting what they see as their fair share, the anxiety of trying to remain amicable while adamant (about what you believe is yours) can weigh on you. With Pamela Bacharach she uses every letter of the law to get clients in the fast lane for the best possible outcome.
About Divorce Lawyers in Willimantic CT
Bacharach graduated from American University in Washington DC, with high honors in May of 1985 and received her juris doctorate from Suffolk University Law School in Boston, Massachusetts in 1988. She returned to Connecticut and worked for an insurance defense firm in Hartford Connecticut, where she primarily worked with insurance defense, civil litigation, insurance coverage, and family law cases. She then joined a local firm and, in 1995, became a partner at the firm of Prue, Lavigne, and Bacharach until 2004 when she formed the Bacharach Law Firm LLC, where she still practices today.
Credentials
Publications
Suffolk Transnational Law Journal, Volume XI Spring 1988, Number 2

Maritime Law – Ship Mortgages Act – Equitable Subrogation of Preferred Ship Mortgages, Custom Fuel Services, Inc. v. Lonthas Industries, Inc., 805 F.2d 561 (5th Cir. 1986).

Effectively Managing A Solo Practice, copyright 2015 Thompson Reuters/Aspatore; Key Concerns, Benefits and Strategies For Solo Practitioners, by Pamela S. Bacharach, Owner, Bacharach Law Firm LLC.

Attorney Pamela Bacharach was also featured in the Forum Magazine, a publication of the Connecticut Trial Lawyers Association, Spring 2019.
Admission
Connecticut, Massachusetts, and Washington DC.
Education
American University, B.S. 1985
Suffolk University Law School J.D. 1988
Contact
Bacharach believes "you need someone to set things right". We pride ourselves on our personal, proactive approach to being your advocate in the court of law. 
If you are someone who needs more information about consultation involving divorce lawyers in Tolland County, call on Pamela today to learn the options you have and what the decision will mean for you and your family going forward.