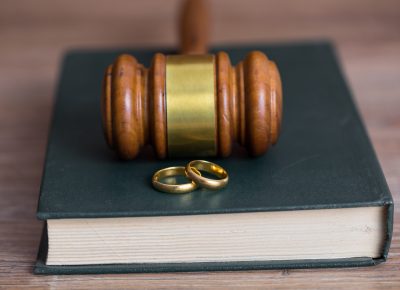 When your marriage is beyond reconciliation, and you feel you have no choice but to move on, it's important to choose the right attorney…one with the background and experience in Connecticut family law. Pamela Bacharach is here to be that attorney for you…she is your experienced choice when seeking divorce lawyers in Wethersfield, CT. Pamela's office is a short distance from you in Willimantic, and she has been representing people in divorce cases for more than three decades.
As anyone who has been through a divorce can tell you, it's a hugely stressful and often painful experience. You may get involved in a tough fight over alimony payments, child custody and support, and the division of assets acquired during the marriage, including your home. Pamela is a divorced and a formerly single mother of two herself, and she completely understands the stress you're experiencing. She will be here to listen to your story, and she will zealously represent your interests in each meeting, deposition, and court appearance.
Pamela will be on your side through every divorce matter, including deciding on alimony payments, how property and assets will be divided, and establishing child custody, support and visitation. She can also be there for you in restraining order judgements if needed, and represent you in future modifications.
Pamela Bacharach established her own practice and has been serving family law clients in Willimantic for over 15 years, and she spent many years in a larger practice in Connecticut as well. She has a solid background when it comes to Connecticut divorce laws, what to expect from the opposing side, and how to present your case to the judge and the court. Experience makes a huge difference…Pamela brings her own law experience and personal experience to each case.
Call Your Wethersfield Divorce Lawyer Today.
Take the first step towards moving on with your life…let Pamela Bacharach be the answer to your search for divorce lawyers in Wethersfield. Request your initial consultation online here, and tell Pamela your story. She will fight for what is yours and help you move on.