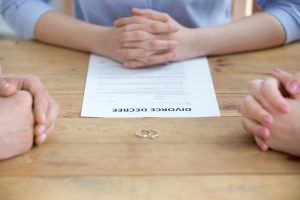 Pamela Bacharach is your easy choice for divorce lawyers in Tolland, CT. She is based very close to you in Willimantic, and she has successfully represented hundreds of clients in her years of practicing law. Pamela is a mother of two who has been through the process herself, and she understands all of the stress and difficulties you are going through right now. She will listen to your story with empathy and compassion, but will be equally zealous representing your interests in the courtroom.
Why You Need An Experienced Tolland Divorce Attorney
When it comes to matters of divorce in eastern Connecticut, effective legal representation couldn't be more important. The state has no set laws for division of property, and considers all assets acquired during the marriage to be marital assets. Furthermore, Connecticut is considered to be an equitable distribution state, meaning that assets are divided as determined by the courts. The state also has no set laws or formulas in matters of alimony, child support, and custody, meaning the court will determine these matters based on your circumstances.
Divorce lawyers in Tolland need the experience to understand what state courts are going to base their decisions on, and how to best present the facts of your case. Pamela Bacharach has represented clients on most every level of divorce proceedings, including complex matters of custody, child support, alimony, property division, restraining orders and post judgement modifications. She knows what to expect from both the court and the other side, and how to prepare your case effectively.
Pamela will attend to your matters personally…the lawyer you meet in the office is the same person who will help you plan and decide your strategy. She will be your voice throughout this difficult time, and she and her powerful team are ready to fight for you.
Attorney Pamela Bacharach can help you get through this stressful period of your life and come out on the other side looking forward to your future. Reach out to Pamela today and schedule your initial consultation, and take the first step towards moving on with your life.