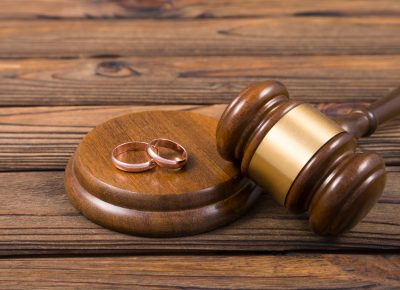 When your marriage has reached the point of irreconciliation, and you've decided to move on, you will need an attorney with the knowledge and experience of Connecticut family law. Pamela Bacharach is that attorney – she is the answer to your search for divorce lawyers in Southington, CT. Pamela is based near you in Willimantic, and she has been representing parties in Connecticut divorce cases for over 30 years.
Going through a divorce is extremely stressful. You have to divide assets acquired during the marriage, decide on alimony and support payments, and you may possibly be in a fight over child custody or visitation. Pamela has been there…she is a divorced, former single mother of two herself and understands everything you're going through. She compassionately listens to your side of the story, and she and her team will represent your side zealously in every court appearance, deposition, and meeting.
Pamela Bacharach represents you in all of your divorce matters simple and complex – including alimony, division of property, child custody and support, visitation, and restraining orders. She will also represent you in post-judgement modifications as needed. She will personally handle your matter, and the lawyer you meet in the office is the same lawyer who will devise and execute your strategy.
Pamela has been representing family law clients for many years in Connecticut, including more than 15 years in her own practice. She has a solid understanding of Connecticut divorce laws, how to prepare for the other side's tactics, and what Connecticut courts and judges expect. Experience matters in a divorce case, and Pamela brings her own law and personal life experience to every case she handles.
Call Your Southington Divorce Lawyer Today.
Get started today with the next chapter of your life – let Pamela Bacharach be your choice in divorce lawyers in Southington. Pamela and her team are ready to fight for what is rightfully yours and help you move on – click here to request a consultation today!