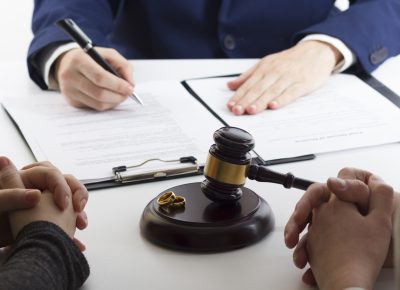 If you and your life partner have decided your differences are irreconcilable, and you find yourself seeking divorce lawyers in Simsbury, try reaching out to Pamela Bacharach. Pamela's law firm is based in Willimantic, and the Bacharach Law Firm is a smaller firm that serves clients throughout the Hartford region. Pamela helps you avoid the larger law firms that are only interested in quantity of clients; she meets with you in person…and the lawyer you speak with is the same lawyer who plans your strategy with you.
Anyone who has been through a divorce can tell you it's one of the most difficult times you will experience. There is financial concern, emotional stress, and your worries about the effect on your children. Pamela is a divorced mother of two herself and she has been where you are. She will listen to your story with understanding, and will be an effective advocate for you in the courtroom when fighting for what is rightfully yours.
Pamela has been representing divorcing residents throughout Eastern Connecticut for over 30 years now, both in her own practice and in larger firms. She has a great deal of experience not just in Connecticut divorce statutes, but also with what courts expect and how to present your side of the story. As a lawyer in a rural area, she has had to earn her reputation, rather than spend large firm dollars on shouting television ads.
Pamela and her staff will be representing you throughout this painful process, and will be at each meeting, deposition and court appearance. Our goal is the best possible outcome for you and your future, and helping you get on with your life.
Get Started With Your Simsbury Area Divorce Lawyer Today.
Painful as it is to move on, it's important to take the next step now. Reach out to Pamela today and request a consultation and tell us your story. The Bacharach Law Firm's reputation is based on experience, not marketing – we're the answer to your search for divorce lawyers in Simsbury.