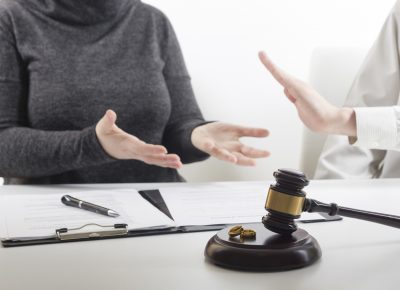 Bacharach Law in the eastern region of Connecticut is your experienced choice for divorce lawyers in Manchester, CT. Attorney Pamela Bacharach has been representing family law clients throughout the region for over 30 years, and she and her staff are ready to represent your side of the case.
Pamela Bacharach is a longtime lawyer who has established herself in the Willimantic region where her office resides, but she's well-accustomed to driving all over Connecticut for her clients. Pamela has built her practice on her love of litigation, and she specializes in family law and personal injury matters throughout the area.
Our Manchester Divorce Lawyer's Services
Pamela is here to handle the legal side of all of your divorce matters, including:
Finalizing Your Divorce. When it comes to putting an end to the marriage, Pamela is here to represent your side in matters of alimony, property division, and post judgement modifications. Pamela is experienced in Connecticut courts and what judges expect, and has a solid understanding of the state's divorce laws. She will be a zealous advocate for your side of the story and what you are entitled to.
Child Custody. Connecticut courts and judges focus their rulings on what they believe is in the child's best interests, and they make a determination on who is the most capable parent. Pamela knows how to work with you and gather evidence to make the best possible case on your behalf.
Restraining Orders. Restraining orders don't always stop abusive exes, but they offer you a legal recourse to have an abuser arrested and charged if they violate the order. If you need a restraining order to protect yourself, or if you feel you have been unjustly served with one, Pamela can guide you through the legal processes involved.
When you and your spouse have decided you are beyond the point of reconciliation and are ending your marriage, let Pamela Bacharach and her staff be the answer to your search for divorce lawyers in Manchester. Reach out today and request a consultation – let Pamela help you get past this process and move on with your life.