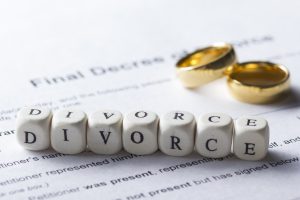 Meet attorney Pamela Bacharach – the Eastern Connecticut lawyer who is the answer to your search for divorce lawyers in Hartford, CT. Pamela has been practicing law for over 30 years, with over 15 of them in her own firm in Willimantic. She has dealt with and successfully represented hundreds of divorce clients, and she knows what to expect from the courts and the other side. She's also a divorced mother herself, and she understands everything you're going through.
None of us think it will happen when we tie the knot, but it so often does. A spouse turns out to be someone you didn't think they were. Maybe the person you married has become unfaithful, uncaring or even abusive. Your spouse may have piled up debt over your continued objections, or they aren't dealing with problems your children are experiencing. You've reached the point where your differences are irreconcilable, and you've decided you're better off moving on.
Whatever the reason, divorce isn't a pleasant time for anyone, especially the legal portion of it. You need an attorney that not only meets with you personally to discuss your situation, but who also knows how to represent you in a Connecticut courtroom. You have a lot on your plate to get through…division of assets, child custody and support, alimony payments, and possibly even restraining orders.
Your Experienced Hartford Area Divorce Attorney
Experience matters, in both how Connecticut courts operate and in preparing for the other side's tricks. From her years as a family law attorney, Pamela Bacharach and her team know how to represent your interests, and will fight for the best outcome for you and your children. Pamela will meet with you and discuss every aspect of your situation during your initial consultation. She will work with you on a strategy, and she will zealously represent you in proceedings to protect what is rightfully yours.
Find out why Pamela Bacharach is your easy choice when searching for divorce lawyers in Hartford. Reach out to Pam today or use the form below to request your initial consultation. Pamela Bacharach knows what you're going through and what you need, and she's here to help you move on with your life.