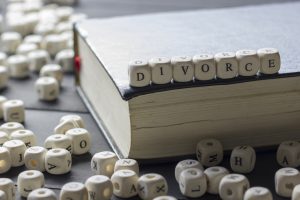 If your marriage is beyond reconciliation and you've decided to move on, your next step is to find an attorney. Let Pamela Bacharach be the answer to your search for divorce lawyers in Glastonbury, CT. Pamela is based in Willimantic, away from the city and the larger corporate law firms. She believes in a proactive and personalized approach, and in meeting with her clients personally. The lawyer you meet in the Bacharach Law office is the same one that will work on and execute your strategy.
In nearly every case, divorce is almost never an easy process. You are undoubtedly dealing with stressful concerns over your finances, your future, and of course, your children. Pamela Bacharach is a divorced mother of two herself, and she understands everything you're going through. She will be a sympathetic ear for your concerns, and she will zealously represent your interests in the courtroom.
Pamela Bacharach has been practicing family law and divorce law for over 30 years, as part of a larger firm and on her own. Experience is very valuable in divorce cases, and she has an understanding of what you can expect from judges and how divorce laws work in Connecticut. Willimantic is a mostly rural area, and many lawyers in town are also farmers and winery owners…a divorce lawyer here builds a reputation, rather than shouting on TV.
The Bacharach Law Firm team will be representing you in every meeting with your ex, every deposition you file and every court appearance you make. Our effective paralegals and assistants will work to achieve the best possible outcomes for you and your children, and help you move on with your life.
Contact Your Glastonbury Divorce Lawyer Today.
Take the next step to a brighter future. Contact the Bacharach Law Firm today and request a consultation, and tell Pamela your side of the story. Pamela and her team are here to be your choice for divorce lawyers in Glastonbury – we can help you close this chapter and move on.