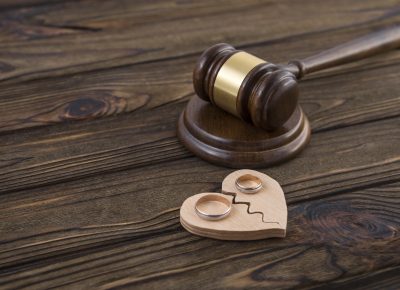 If you have reached a point of irreconcilability in your marriage and have decided to move on, you need an attorney on your side with experience and knowledge of family law in the state. Pamela Bacharach is the answer to your search for divorce lawyers in Enfield, CT. She is based a short distance away in Willimantic, and she has represented divorce clients now in the state of Connecticut for over 30 years and counting.
As you have no doubt heard from friends and family members who have been through it, divorce is an enormously stressful experience. There is the dividing of possessions you've earned during the marriage, alimony and child support battles, and possibly the heartbreaking arguments over custody. Pamela Bacharach is a divorced former single mother of two herself, and she has been through the whole process. She listens to your story with compassion and understanding, and she will represent you zealously in court appearances, depositions and meetings.
Pamela is in your corner for all of your divorce matters – from alimony and division of property to child custody and child support, including visitation and restraining order incidents. She will also be your attorney in post-judgment modifications as needed. She handles your divorce matters personally…the attorney you meet in our office is the same attorney that devises and executes your strategy.
Pamela Bacharach and her team have been representing clients for over 15 years in her own practice. She has many years of family law experience, a firm grasp of Connecticut divorce laws and what courts expect, and how to prepare for opposing tactics. Experience matters when choosing divorce attorneys, and Pamela brings both her family law and her personal experience to your case.
Consult Your Enfield Divorce Lawyer Today.
It's time for you to take the next step and move on with your life. Let Pamela Bacharach be your choice for divorce lawyers in Enfield. She and her team of professionals are ready to fight for what is yours…request a consultation today!