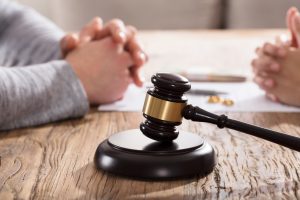 Attorney Pamela Bacharach is the answer to your search for divorce lawyers in Ellington, CT. The Bacharach Law Firm's office is based nearby in Willimantic, and we have represented hundreds of clients going through divorces in Eastern Connecticut. Pamela has been through the divorce process herself, and as a mother of two, she completely understands your stress and concerns in this difficult time. She will hear your concerns with empathy, but will be equally tough when representing your side in court.
An Ellington Divorce Attorney With Experience
Given divorce laws in the state of Connecticut, your need for quality legal representation is extremely important. Connecticut does not have set rules for division of property, for example, and considers everything acquired throughout the marriage to be "marital assets". In addition, Connecticut is an "equitable distribution" state, which means the court will determine the division of property. Our state also does not strictly define statutes regarding alimony and child support payments, leaving the court to make the decisions based on each individual case.
Divorce lawyers in Ellington need to be prepared…both for what the court and judges will demand, and for what the other side is likely to try. Pamela Bacharach has been representing clients for over 30 years on most all levels of divorce proceedings…custody, child support, alimony, property division, restraining orders and post judgement modifications. She will work with you to best prepare your case, and how to protect your interests.
Pamela will personally attend to your divorce matters. The attorney you meet in your initial consultation will be the same person that plans your strategy. She will represent you and help you through this most challenging time in your life, and she and her team are ready to fight for you.
The Bacharach Law Firm can help you get to the other side of this time in your life and looking forward to your future. Contact Pamela today for an initial consultation or use the form below, and take the next step towards moving on.