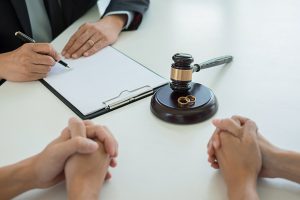 Divorce attorney Pamela Bacharach is your experienced choice for divorce lawyers in Eastford. Pamela has been successfully representing divorce clients in eastern Connecticut for over 30 years, and is considered one of the most respected and compassionate attorneys in the region. She is here to be your effective legal advocate in the courtroom, help you to get past this difficult time, and move on with your life.
Pamela Bacharach is a divorced mother of two herself, and she has been through all of the stress you're experiencing. She knows full well about your concerns…your children, your bills, your emotions and your future. As someone who has been through the whole experience, Pamela can listen to your story with true empathy…but she will be as tough as you need her to be when fighting for your interests before a judge.
Divorce Lawyers in Eastford – Bacharach Law Services
After many years representing many clients in divorce cases simple and complex, Pamela knows how to best represent your side of the case. She has experience litigating all aspects of divorce proceedings, including child support and alimony, custody and visitation, division of accumulated assets, restraining orders, and post-judgement adjustments.
Pamela will represent you zealously and help you keep what is rightfully yours, and will be ready to handle situations such as debt compiled by your spouse. She is well versed on Connecticut laws regarding divorces, and knows what judges will consider: how long you have been married, the causes for your marriage's dissolution, both parties' ages, your current employment status and future salary expectations, and much more.
The Bacharach Law Firm is here to help…because Pamela Bacharach has been there. She understands what you're going through, and she wants to help you move through the legal process of divorce and get on with the next chapter of your life. If you are an Eastford resident seeking a divorce attorney, reach out to Pamela today or use the form below to get started. Let Pamela be on your team through it all!