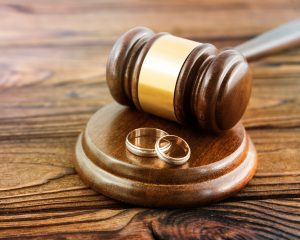 The Bacharach Law Firm is your experienced choice when seeking divorce lawyers in East Hartford, CT. Attorney Pamela Bacharach and her team are based in an office in Willimantic, in Windham County. It is deliberately located away from the city and away from the big name, larger, less personal law firms. Pamela believes in a personal and proactive approach, not quantity of clients. She will meet with you on a one-to-one basis, and the attorney you speak with is the one who will plan and execute your strategy.
You probably don't need to be told about how difficult divorce is. It can be a huge emotional and financial strain, not to mention gut-wrenching when concerned about the impact on children. Pamela Bacharach is a divorced former single mother of two herself. She has been through the process and understands everything you're going through. She will listen to your story with a sympathetic ear, but she will be every bit as dedicated to fighting for what is rightfully yours.
Pamela has been representing area residents going through divorces for over 30 years, as part of another law firm, and in her own private practice. She's learned a great deal over time about how Connecticut courts operate and what they're looking for, and she understands the statutes in Connecticut regarding alimony, custody, restraining orders and more. With years of working in a rural area, where attorneys are sometimes farmers or wine makers, she's built a reputation through experience, rather than outshouting everyone in TV ads.
Pamela and her staff of paralegals and assistants will represent you every step of the way, and will be present in all of your meetings, depositions and court appearances. Her goal with every client is the best possible outcome, and in helping people get through a difficult time and move on as painlessly as possible.
Contact An Experienced Divorce Lawyers in the East Hartford Area Today.
Get started today with the rest of your life. Request your initial consultation with Pamela today, and tell her about your story and your needs. The Bacharach Law Firm has a reputation built on experience, not marketing. Pamela is the true answer in your search for divorce lawyers in East Hartford.
Interested in seeing more about Pamela's credentials and background? Visit her LinkedIn page here!