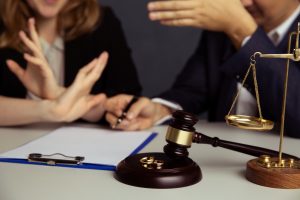 Pamela Bacharach is the answer to your search for divorce lawyers in Canterbury, CT. Pamela is one of the most reliable divorce attorneys in the Eastern Connecticut region, and she has successfully represented clients for over 30 years. She is backed by a powerful team, and she is ready to be your voice at every meeting, deposition and court appearance.
As a mother of two who has been through the process herself, Pamela Bacharach understands what you're going through and how difficult and stressful it can be. You have concerns about your children, your bills, and your future. Pamela Bacharach will be compassionate with you when working on your case, and she will be equally as tough when representing your interests in court.
Bacharach Law – Divorce Lawyers in Canterbury CT Services
Pamela Bacharach and her team have a thorough understanding of Connecticut divorce laws, and we understand how to represent your side of these matters. We assist clients in all aspects of divorce proceedings, from the simplest to the most complex cases. She is on your side when it comes to matters of custody and child support, visitation, alimony, property division, restraining orders and post-judgment modifications.
Bacharach will zealously represent your rights regarding property, gifts, insurance and employment income. In the dividing of assets, she fights for what is rightfully yours, including matters of debt accrued by your spouse. She will help you understand the factors courts consider, such as the length of the marriage, the causes for the breakdown, your age, sources of income and more.
Remember, Pamela has been there and knows what you're going through. If you are a Canterbury resident in an irreconcilable situation and need a divorce attorney, reach out to Pamela today or fill out the form below. She is here to help you through this difficult time and move on with your life.