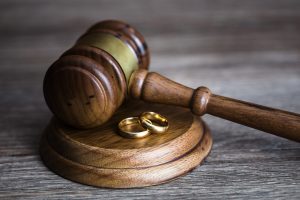 Call on Pamela Bacharach to be your legal voice when you're in need of divorce lawyers in Bolton, CT. Pamela is more than just an experienced family law attorney…as a divorced mother of two herself, she fully understands everything you're experiencing. Pamela has been representing divorce clients in eastern Connecticut for many years from her office in Willimantic, and she and her staff know how to best fight for your interests in this stressful time in your life.
Bolton Divorce Lawyers – Why Experience Is Vital
Pamela Bacharach has represented clients in family matters large and small, simple and complex, for over 30 years in the state of Connecticut. In her years of practice she's fully versed in what to expect from courts and from the other side. She will be prepared in your situation for:
Property Division Proceedings. Connecticut courts decide on martial assets division on a case by case basis, based on what judges deem an equitable arrangement. The court is going to consider how long you were married and why your marriage broke down. They will consider your and your ex's sources of income, future employability and marketable work skills. If you've accumulated debt over the marriage, the court will consider who caused the debt and why.
Alimony Judgements. When you are in an alimony situation, the court will look at the difference in income between you and your ex, education and skills level, and all sources of income. Again, alimony payments in Connecticut are determined on a case by case basis, with consideration to the party requesting alimony and their needs.
Child Custody and Child Support Payments. In Connecticut, the court ultimately determines legal and physical custody of children. Judges make decisions based on your and your ex's relationship with your children, your child's needs and the ability of both parents to understand and meet their child's needs.
With so many factors involved in divorce matters, having legal experience on your side couldn't be more important. Pamela Bacharach knows how to prepare for your battles, and what you can expect both from the court and from your ex's attorney. During your consultation, she will personally meet with you and fully discuss your situation, and she will be a zealous advocate for you in the courtroom on all fronts.
The Bacharach Law Firm is the answer to your search for divorce lawyers in Bolton. Reach out to Pam today for a consultation or contact us using the form below. Pamela Bacharach can help you get through this stressful time and move on with your life.