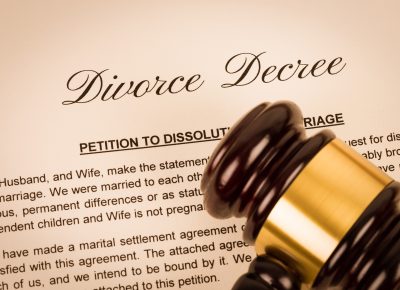 As any lawyer or anyone who has been through a divorce can tell you, experience matters. It matters in preparing your case, anticipating what the other side will do, knowledge of the state's laws, and what courts and judges expect. Pamela Bacharach has been representing clients in divorce cases for over 30 years, both in a larger firm and in her own practice, and she's your experienced choice for divorce lawyers in Bloomfield, CT.
Pamela Bacharach isn't just an experienced divorce lawyer with a long-established practice in nearby Willimantic. She's also a divorced former single mother of two herself. She's been through the entire experience and understands everything you're going through…your concerns about your finances, the well-being of your children, and the stress of a chapter of your life ending. She has been there, and she's here to help.
Pamela will listen to your side of the story, prepare your strategy, and represent you in every disposition, meeting, and court appearance. She has the background and knowledge to handle every aspect of your divorce case, including child custody and visitation, alimony payments, domestic abuse claims and restraining orders, and post-judgment modifications. In her 30-pluys years of practice, she's learned what Connecticut judges expect regarding state divorce laws, and how to defend against the other side's tactics.
Request A Consultation With Your Bloomfield Area Divorce Lawyer Today.
If your marriage is beyond the point of reconciliation, it's time for you to move on with your life. Pamela Bacharach is ready to take on your divorce case…she has both the personal and professional experience to help you move on with your life and protect what's yours. Reach out today for a consultation, and tell us about your case. Let Pamela be your choice for divorce lawyers in Bloomfield. She has the experience and background to fight for what is yours.