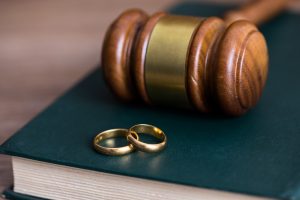 Let Pamela Bacharach be your choice in divorce lawyers in Andover, CT. The Bacharach Law Firm is based just a short distance away in Willimantic, and our firm has successfully represented hundreds of eastern Connecticut clients in divorce proceedings. Pamela is a divorcee with two children herself, and she fully understands your stress and worries in your current situation. She is here to hear your side with empathy and concern, but she will also be a zealous advocate for you in the courtroom.
Your Need For An Experienced Andover Divorce Attorney
In the state of Connecticut regarding divorce, the current statutes make it vital to have an experienced attorney in your corner. The state has no set laws regarding division of property, and considers all property acquired during the marriage to be "marital assets". This means that when it comes to property division, the judge and court will make rulings based on the circumstances of each individual case. This also applies to matters of child support, alimony, and visitation among other issues…the court will make decisions determined by the situation.
Divorce lawyers in Andover need the experience and background to be effectively prepared for what each judge will look for and what the other side is going to try. Pamela Bacharach has been representing divorce clients for over 30 years, and has dealt with most every level of proceedings, including restraining orders, child custody arrangements and post-judgement rulings. She knows what to expect from the court and your ex's attorney, and she will prepare your case to best protect your interests.
Pamela Bacharach brings her personal touch to your case. The attorney you meet when you enter our office is the same attorney that will work with you throughout this process. She will be your voice and represent you in this difficult time in your life, and she and her team will be prepared to fight for you.
Take the first step today towards getting through this process and getting on with your life. Reach out to Pamela Bacharach today or use the form below to schedule your initial consultation. We are here to tell your side of the story and get you through this.