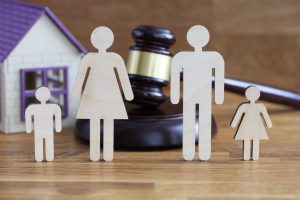 Attorney Pamela Bacharach is your answer in your search for divorce lawyers in Amston, CT. The Bacharach Law Firm is based nearby in Willimantic, and we have represented hundreds of divorce clients throughout Eastern Connecticut. Pamela Bacharach is a divorced mother of two herself, and she understands the stress of the process and the worries you have. She will listen to your story with empathy, but she will be as tough as you need when representing you in legal proceedings.
Your Experienced Amston Divorce Attorney
With the complexity of divorce laws in the state of Connecticut, it's vital to have experienced legal representation in your corner. For example, there are no laws in place in regards to division of property, and the state considers all of the assets you've acquired throughout your marriage to be marital assets. As a result, your assets from years of being with your spouse are divided as per the court's rulings. This also applies to matters of alimony, child support payments, custody and visitation…the court makes the decisions based on each individual case.
Divorce lawyers in Amston need the background to anticipate how a court will base its decisions, and how to best present your case. Pamela Bacharach has represented clients on every level, including property division, restraining orders, post judgement rulings and more. She knows what the court is looking for and what the other side might try, and she will prepare your case in advance for maximum protection of your interests.
In addition, Pamela personally works with you on your divorce proceedings. The attorney you meet in the office is the same attorney that plans and executes your strategy. She is ready to be your voice in this challenging time, and her team will be prepared to fight for you.
Get started today on getting past this stressful chapter and moving on with your life. Reach out to Pamela Bacharach and her team today or use the form below to schedule your initial consultation, and take the first step towards living your life again.